Tips for participants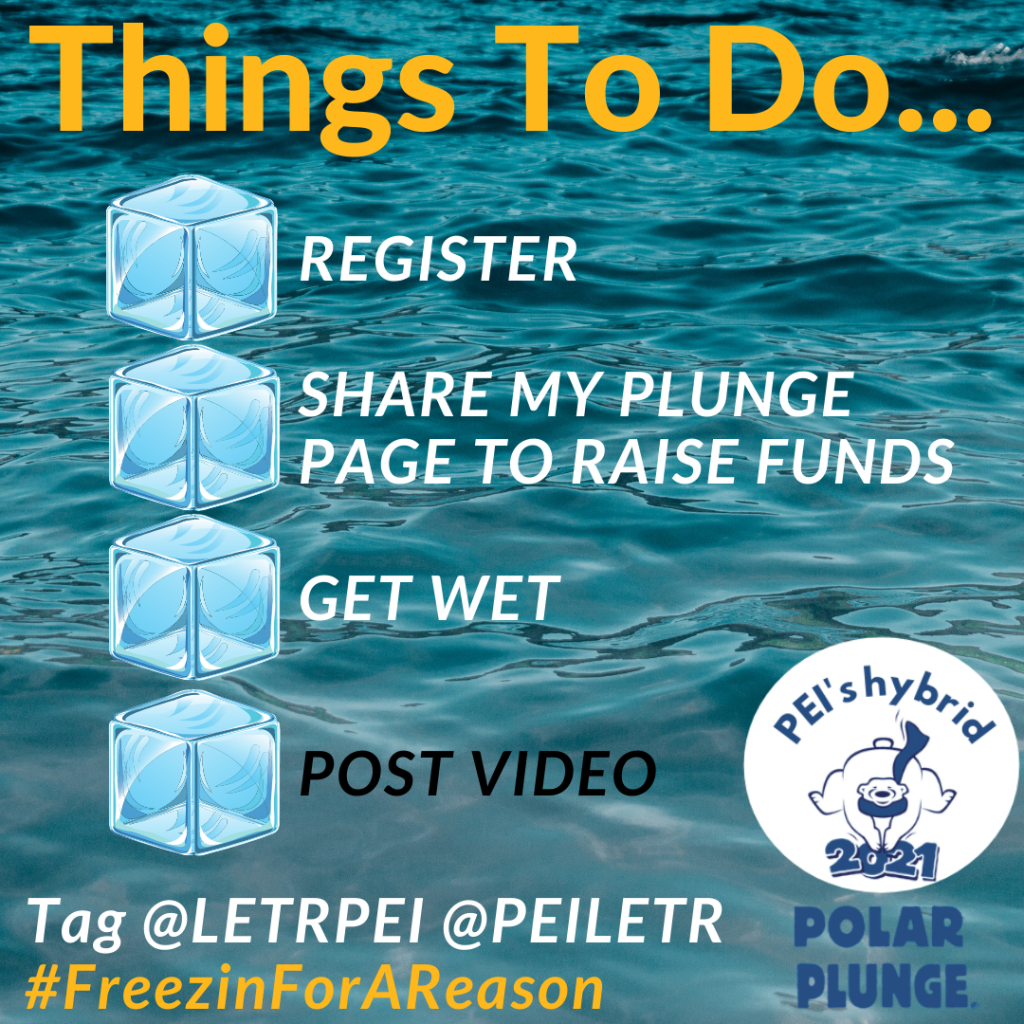 Wow April has arrived and we are excited to see the creativity happening for this year's virtual plunges and seeing your videos and photos coming in.
Plunge Videos can be uploaded to the Facebook event page and tips and contests will be posted here so invite your friends and share on your page to help spread the word! Tag @LETRPEI on twitter or Instagram and @PEILETR on Facebook and use #FreezinForAReason to be sure we see your fun and important videos/photos
Remember, you can invite team members to join you from anywhere, so now is a great time to connect with family and friends off Island too! The number one reason people give is because they were asked.
If you chose to Plunge in the Park in-person will be receiving more details in the coming weeks via your email.
If you haven't already read through the Participant's Toolkit and Next Steps Tip Sheet on this page.
Canada Helps also has some great ideas for how to keep your team motivated
– Peer to Peer resources and tips
We are honoured to be able to support you with this year's online platform for raising funds and awareness for our friends at Special Olympics PEI. If you have any technical questions or need any changes made, please email margie@sopei.com  and any plunge related questions reach out on social media or peitorchrun@gmail.com.
TOGETHER – WE CAN DO THIS! – we are excited to announce that we are already halfway to our goal!!!! Imagine what we can do in the next few weeks before the fundraising closes at midnight on April 30th…