Registration is now open – 9th Annual PEI Polar Plunge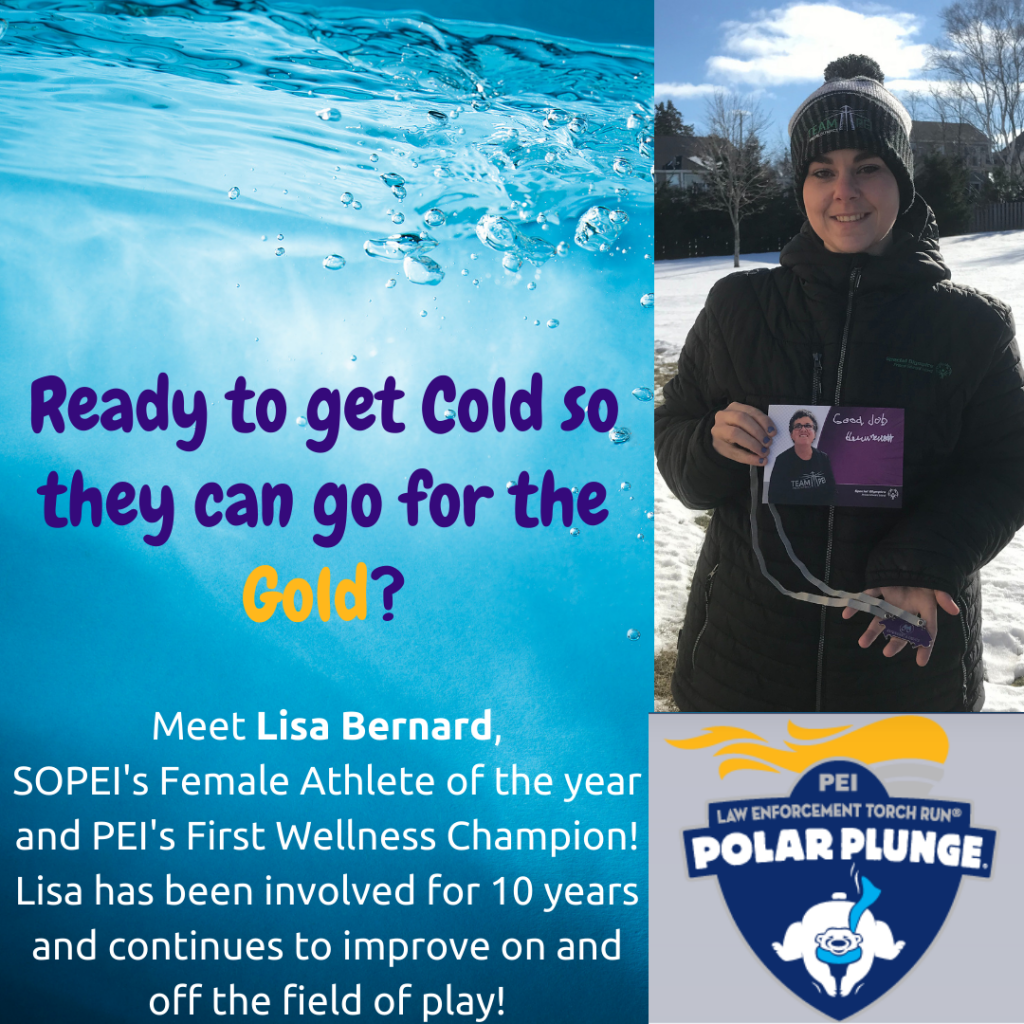 Since 2013 the PEI Law Enforcement Torch Run(PEILETR) members have joined together with Special Olympics PEI (SOPEI) athletes, families, friends, supporters, businesses and community groups to raise awareness and take the Plunge. Over the past 9 years, $170,000 has been raised with via this annual event. These funds remain directly on PEI to support athletes like Lisa and programs like the new Wellness Champion program created as a result of the global pandemic. You can find out more about this and other SOPEI programs here.
Individuals and/or Teams are invited to join in this FUN event. You have two options with our new hybrid model –Preregistration is required for both options – there is no cost to register but each plunger commits to fundraising $100 or more prior during the months of March & April. Teams can be a combination of both options below and there is no limit to team size – so challenge your friends/family/coworkers 🙂
1. Plunge-in-Person on Sunday, April 24, 2022 at Dalvay Beach in the PEI National Park – waivers and full details will be sent once registration is complete and a minimum of one week prior to the event.
2. Plunge Virtually in whatever way you choose (see our plungers toolkit for ideas) at a location(s) of your choosing on whatever day(s) you decide during the month of April. Plunge videos/photos need to be use the hashtag #peiPolarPlunge or #FreezinForAReason or send via email to peitorchrun@gmail.com to be included in the prize draws!
CLICK HERE to REGISTER or SUPPORT an individual or team!